A Journey
"A journey of a thousand miles begins with a single step." Mine began 40 years ago, when, like thousands of Greeks in the '60s, I headed for West Germany to work and study. I had already taught myself to draw and use colours. On the basis of my work, I was accepted at the School of Art in Offenbach-on-Main. For the first six months, my mother helped me financially. Later, I took casual work to augment my allowance. Each night, until four in the morning, I loaded newspapers onto delivery trucks. After a few short hours of sleep, I got up and went to school. A year and a half later, the school principal recommended a scholarship and the rest of my studies were taken care of. I had already begun to work in the evenings for German television in Frankfurt. I was first a floor manager then assistant director. After graduation from the School of Art, I continued at German TV, but now as a graphic artist.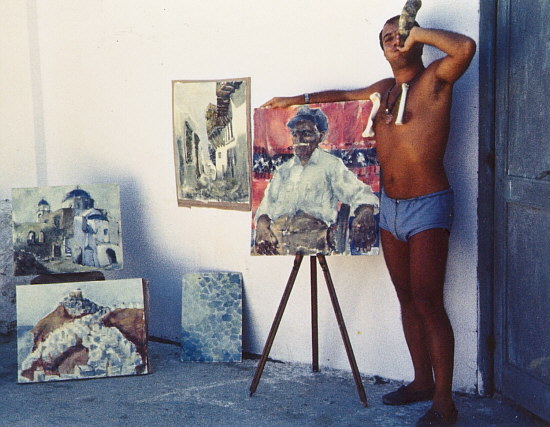 In the late '60s, I found myself in Sweden, working for Swedish Television, again as a graphic artist. The new country both attracted and frightened me. It was a time of spiritual and human loneliness. A year without links to other places, times or people. A time of searching which gradually led me to turn inwards and discover the Minotaur - my alter ego. There is an eternal animal in all of us. Some name it the wolf, the dove, the hawk. I called it Minotaur. This figure of tragedy and absurdity can be found in many of my paintings.

When I graduated from the Art School I wanted to make films. Which I did. Later, I was to realise that painting is the best way for me to express my inner world. This was not easily done through the documentaries I was making. But I kept painting and making films. In 1967, I made my first short film.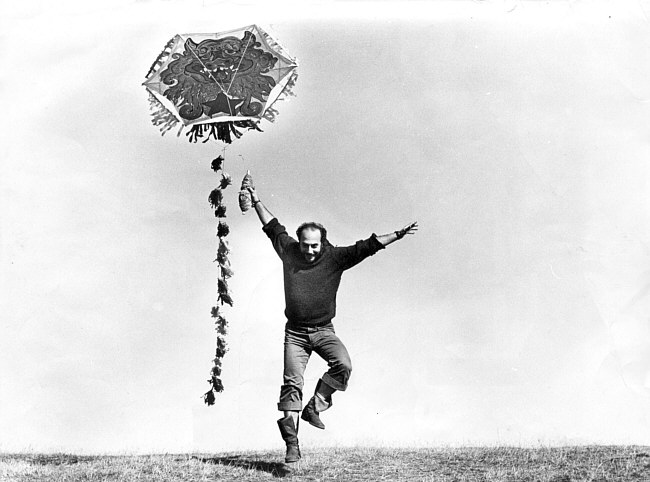 The '60s were intense for the whole world. Europe, Vietnam, Latin America and Asia were shaken by political, social - even armed - conflicts. Student movements, mainly in France and Germany, drove visions of a more just social policy in the West. In Greece, a dictatorship was imposed, subsequently leading to the division of Cyprus.

Fired by the belief that it was my duty to react, and inform people that fascism was again rearing its ugly head, and not only in Europe, I took my camera and threw myself into documentary-making. The themes were uniquely political and social. I began in Central Europe, Germany, France and Switzerland and continued on to the Middle East and North and South America. Since then, I have made more than 50 documentaries, both short and feature-length, for both television and cinema. I continued roaming the world with my camera. The films functioned as a break from the intensity of painting and drawing and gave me the opportunity to get to know new people and places. In the '70s, I was admitted to the Director/Producer training programme at Swedish Television. I continued painting and making films. I once read that in ancient China, painting was not a profession but a way of life. The artist who could not express the rhythm of life and the harmony of nature through his work was as useful as a plugged flute.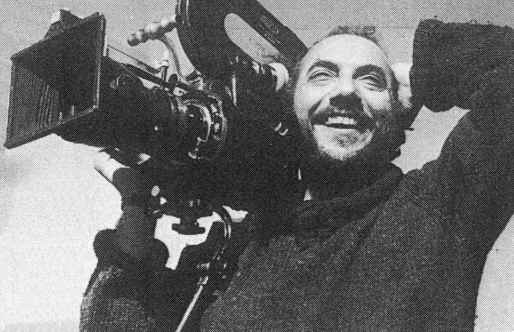 This directly influenced my choice of themes. But for 14 years, film-making had the upper hand. Now, however, painting has returned to the fore. My inspiration is what directly affects my existence. A meeting with a woman will leave a deep mark on my soul. A figure will conjure up weird memories of times I have lived, myths I have heard or read. Moments of joy and loneliness will succeed an erotic experience. A passage in a book will open new horizons. And my reaction to social injustice is constantly increasing. A melody, a Bach fugue in the dark of December, the natural environment.

Moments of inspiration and creativity make me tremble with the yearning to give them a face, to capture them with a stroke of my brush. To give them colour before the chaos of existence swallows them. The erotic is present everywhere in my work, whether the subject be a human figure or a landscape. Besides, love and eroticism go hand in hand with the beauty of the soul and of nature. Who has not quivered with emotion and love at the sight of a sunset, a sunrise or a powerful human presence? Our very existence is the result of romantic and physical love. One day, I heard Birgitta say: "You made me proud of my body." An artist can receive no higher compliment.

The little money I make from my films has let me paint without thinking of profiting from my art. For 28 years, I have taken a position against the sale of my painting - it is both a personal standpoint and a cry of opposition to the philosophy of our times. A society that adapts its spiritual needs to chequebooks of technocrats and merchants is doomed to lose its soul and stick in the quagmire of enternal consumption.

As the old book says: The artist who cannot express the rhythm of life and the harmony of nature through his works is as useful as a plugged flute.

I hope you like my music.

And thank you for the joy of your attendance.